Thank you to all of our great sponsors 

Please scroll down to see who supports the MRF Association

One of the goals of the MRFA, Inc., is to assist our Court in securing the necessary financial assistance that's required to allow them this wonderful opportunity. During their reign, they will travel extensively throughout the State visiting as many rodeos, schools and community events as possible, spreading their love of rodeo, horsemanship, and our western culture to all they meet. Another objective of our organization is to prepare the reigning Miss Rodeo Florida for competition at the Miss Rodeo America Pageant in Las Vegas, Nevada. This endeavor requires substantial education in interview skills, modeling, horsemanship, speech and public speaking. She will need financial assistance with her wardrobe items, entry fees, photography, and out of state travel expenses. 

As you can imagine, this can be quite costly, so it is our hope that you will take a moment to investigate all of the exciting sponsorship opportunities in the Miss Rodeo Florida Association. Please take advantage of this very unique way of promoting your organization or business, while supporting these young ladies. We have tried to structure the various levels so that we offer a service that is of value to you. We will be happy to discuss other options and make adjustments to your benefits that may be more appealing to your business. If you care to make a donation of another amount that is not listed, or perhaps a service item, it will be gratefully appreciated as well. 

Thank you for allowing us the opportunity to tell you a little about the Miss Rodeo Florida Program. If you have any questions or are interested in becoming a member of the MRFA, Inc., please feel free to 
contact us
 .
Diamond Buckle Sponsors 

($5,000.00 - up)

Platinum Buckle Sponsors

($1,000 - $4,900)

Gold Buckle Sponsors

($750 - $999)

Silver Buckle Sponsors

($500 - $749)

Bronze Buckle Sponsors

($250 - $499)

Copper Buckle Sponsors

($25 - $249)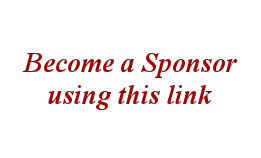 Thank you for your patience

Our sponsor page is currently being updated

Check back soon

Thank you for your patience

Our sponsor page is currently being updated

Check back soon

Thank you for your patience

Our sponsor page is currently being updated

Check back soon